Education (Student Loans)
Sallie Mae®
The Smart Option Student Loan® for WEA Credit Union by Sallie Mae®
For borrowers attending degree-granting institutions.
Now you can pay for college the smart way with three great repayment options and competitive interest rates!
This loan is an ideal solution to help you pay for college expenses not covered by scholarships and federal loans. To learn more or to apply, please get started here.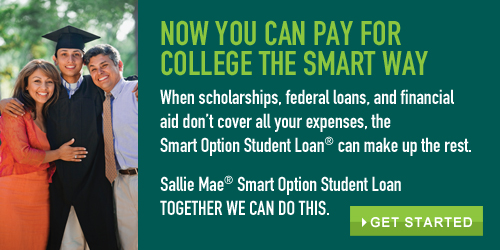 The Smart Option Student Loan features and benefits:
Multiple in-school repayment options plus a choice of competitive fixed and variable interest rates, providing even more flexibility
No origination fee and no prepayment penalty
Benefits and an interest rate reduction available
Rewards and interest rate reductions available
Rates that reward creditworthy borrowers
Applying with a credit worthy cosigner may help you qualify
100% US-based Student Loan Specialists
To learn more, please get started here.
*We are compensated by Sallie Mae for the referral of Smart Option Student Loan customers.
Stafford Loans
Effective July 2010 the regulations require schools to receive their student loan monies directly from the government. As such the WEA CU will no longer be able to offer Stafford or PLUS loans to eligible members.
Once your student loan goes into repayment you can select a repayment option or one can be assigned for you.  You can change your repayment option for free.  It is important that you understand all the repayment options and select the one that is right for you.  Understanding Direct Loan and Federal Family
Education Loan (FFEL) Program repayment options.
Under the right circumstances, teachers may be eligible for loan forgiveness.  Learn more here.  The Federal Student Aid website is a great resource for individuals seeking assisatnce trying to understand the various options available to them.
Facebook
Visit us on Facebook for educational information, fun, and incentives. Learn more about the credit union, retirement, and the tools available for you to reach your goals. Click the "Like" button and let us know what you're thinking!
Deposit Accounts
Don't get nickled and dimed to death by a big-bank checking, try a FREE and convenient checking account from the credit union that has your best interest at heart. With online access and shared service centers all over the US, the credit union goes where you do.
Learn more about our accounts:
If you are a member of Aspiring Educators, you are eligible to be a credit union member! Find out more about Aspiring Educators:

Personal Loans
The credit union is committed to helping young adult members down a path of financial success. We'll help you get the lifestyle you want with the right loan for your personal situation. Give us a call, we will help you sort through your options.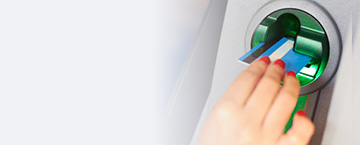 Find an
ATM
More Information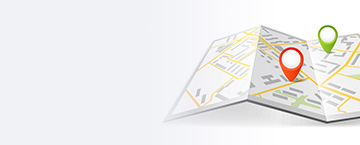 Shared
Branches
More Information