You can learn the basics of protecting yourself from identity theft by completing our online ID Theft Coach. Listed below is additional information and other resources which can help prevent ID theft. If you become the victim of ID Theft be sure to follow the link below to notify the FTC.
It's always a good idea to educate yourself regarding the current scams so you don't become a victim. The more knowledgeable you become about these cyber criminals the better chance you have to never fall prey to their antics. The POCKET CENTS website has some great information and we encourage you to visit often.
IMPORTANT INFORMATION REGARDING EQUIFAX
On September 7, 2017, Equifax announced that it discovered a cybersecurity incident, impacting approximately 143 million U.S. consumers, where unauthorized users obtained access from mid May through July, 2017.  The company has found no evidence of unauthorized activity on their core consumer or commercial credit reporting databases.
Information accessed includes names, Social Security numbers, birth dates, addresses, driver's license numbers and credit card numbers.  The company is offering free Identity Theft Protection and Credit File Monitoring to all U.S. consumers.
Protect Yourself! Be aware of the following scams and fraud attempts.
This is not a comprehensive list.
PayPal Phishing Scheme - This starts as an email which appears to be from PayPal letting you know there is a problem with your account.  It asks you to click a link to correct the problem, which takes you to a fraudulent site which mimics the PayPal login screen to collect your name, address, social security number and bank account numbers.  The fraudsters are using an HTTPS link so the page looks secure.  The original email does have some telltale signs that it is not from PayPal - it is addressed to "Dear Customer" instead of your name, it is from a generic email address and there are some grammatical errors.  But it is a very good facsimile of the real thing so be careful if you receive an email from PayPal.  Never click a link from within an email!  PayPal is an attractive target because it contains personal and banking information.  Once they get that it won't be difficult to steal from you.  Always read messages carefully and treat all unsolicited emails as suspicious.
General Malware alert - Malware can be installed on your system in a variety of ways.  One of the most common ways starts with an email thanking you for your order.  The email provides some generic shipping and payment information and then tells you to review the attached invoice for more details about your order.  Please don't open the attached document and never enable macros on a document that was sent to you from an unknown source.  By opening the document and allowing macros to run, you have likely installed malware on your system.  If the malware is a new variant your spyware may not recognize it.  Once installed, the fraudsters could have access to your system.
Computer Problems - This scam starts with a phone call. The caller claims to be with a company assisting Microsoft cleaning infected computers. They charge $150 for their services and you have to allow them to connect remotely to your computer. In some cases they will call back and offer a refund. They claim they need to credit your checking account directly and are not able to issue a refund to your credit card. By the time you are done you're out the $150, you have provided them with your credit card information, your checking account information, and they have probably loaded malicious software on your computer.
IRS Scams
We wanted to make you aware that another scam is making the rounds in Wisconsin. This one starts with a phone call claiming to be from the IRS – and your caller ID may even display "IRS". The caller informs you that you owe taxes and that they want payment immediately. If you follow their instructions they have you purchase a pre-paid card or perform a wire transfer. The caller is very insistent and does a very good job of scaring their victims into paying, even threatening arrest or to deport individuals. If you don't answer the phone they will leave an urgent message on your machine requesting call back.
Note that the IRS will never: 1) call to demand immediate payment, nor will the agency call about taxes owed without first having mailed you a bill; 2) demand that you pay taxes without giving you the opportunity to question or appeal the amount they say you owe; 3) require you to use a specific payment method for your taxes, such as a prepaid debit card; 4) ask for credit or debit card numbers over the phone; or 5) threaten to bring in local police or other law-enforcement groups to have you arrested for not paying.
Tax preparer phishing scam: A fake email is making the rounds asking tax professionals to update their IRS e-services portal information and Electronic Filing Identification Numbers (EFINs). The links that are provided in the bogus email to access IRS e-services are a phishing scheme designed to capture your username and password. This email was not generated by the IRS and should be ignored. Never click links from within an email unless you can verify the source of the email.
Text Messages: Many members have notified us that they have received a text message, email, or automated phone call indicating their credit and / or debit card has been deactivated. To activate the card they need to email or call to re-activate the account. If you call the number they request your account number, card number and PIN. This is a fraud and usually occurs on a Friday evening because many financial institutions won't reopen until the following Monday. This gives them the weekend to potentially use your card fraudulently.
Overpayment Scams: Someone responds to your ad for a car, big ticket item, room to rent, etc., and offers to pay with a cashier's check. Later the respondent notifies you that the check will exceed the item's price (maybe for shipping or extra work performed by you), and requests that you return the difference - often via wire transfer. It isn't until later the check has bounced, and now you're liable for the entire amount.
International Lottery Scams: Congratulations! You've won a major prize or a large amount of money. All you have to do to collect is pay the taxes and /or fees on your winnings.
Here's how it works: You're contacted about the fact that you have won a particular prize either via email, the US Mail, or over the phone. But, in order for you to collect your winnings, you have to pay some taxes up front. They may even send you a cashier's check for the amount, or more than the amount, and have you wire the funds back to them.
File a complaint with the FTC Contact the FTC at 1-877-438-4338 or click here to file online if you are the victim of ID Theft or a scam. Although the FTC does not help resolve individual cases, they do track and detect patterns of wrong-doing. Your complaints lead to investigations and prosecutions. Their secure online database is used by thousands of civil and criminal law enforcement authorities worldwide.
The following sites can help teach you how to avoid scams and Identity Theft. Once you click the link below you will be leaving the WEA Credit Union web site.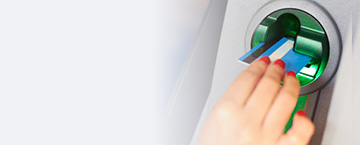 Find an
ATM
More Information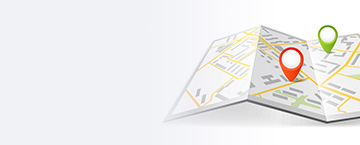 Shared
Branches
More Information